Episode-26- TSP Rewind – Steven Harris on Bio Fuels for Personal Energy Independence
Podcast: Play in new window | Download (13.1MB)
Today is an episode of TSP Rewind, commercial free versions of past podcast episodes.
Today's episode was originally, Episode-707- Steven Harris on Bio Fuels for Personal Energy Independence and aired first on July 21st 2011 .
The notes below are the original notes from that episode.
Steven Harris is a consultant and expert in the field of energy. He is the founder and CEO of Knowledge Publications, the largest energy only publishing company in the USA.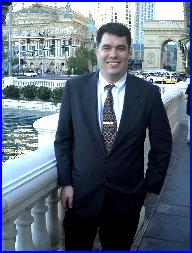 Mr. Harris came to his current position to do full time work on the development and implementation of hydrogen, biomass and solar related energy systems after spending 10 years in the Aero-Thermal Dynamics department of the Scientific Labs of Chrysler Corporation.
Mr. Harris is currently working on Project Destiny, a solar hydrogen energy system and holds break through technology in the field of Solar Energy Conversion and Biomass Gasification. He is authoring an upcoming book, "The Positive Promotion of Hydrogen Energy a Model for Success in an Economically Driven Market" and the currently released book, "Sunshine to Dollars", "Surviving the Blackout of 2003", plus the author of 4 Hydrogen related DVDs and 2 other videos.
Join us Today as we Discuss…
What is Project Destiny?
What is the best REAL solar energy to use in a disaster?
Can a generator be run off biogas
Can a vehicle be run off biogas.
What is the history of cars running on biogas ?
How to run natural gas appliances on biogas?
How much biogas could be produced in a small backyard operation?
How to obtain material for making biogas for little to no cost
How to build your own wood gasifier inexpensively
How to stay safe when making bio gas
How do you safely store, compress, etc. biogas?
How much biogas already is working at a national level
Additional Resources for Today's Show
Remember to comment, chime in and tell us your thoughts, this podcast is one man's opinion, not a lecture or sermon. Also please enter our listener appreciation contest and help spread the word about our show. Also remember you can call in your questions and comments to 866-65-THINK and you might hear yourself on the air.