TSP Silver Coins are Coming – We Want Your Opinion
First I have closed comments on this post to avoid confusion.  I am allowing voting on this in one of two places, either on the TSP Forum or on Facebook, links for both are provided at the end of this post.  Allowing voting in three places will just make it all more confusing.  If I leave comments open here so just won't get it so I am removing the variable.  Your comments are welcome on the forum or facebook and I will read them all.
Rob at AOCS has approached me with doing a TSP Silver Coin and many of you guys seem to want that so we are going to do it.  Please let us know what you think, the front side of the coin will be the same as the copper coin, with the Val Head and Compass, you can see the front in the copper version here if you are not familiar with it.
We are however going to change the back of the coin and make this one 100% TSP branded.  The coins will be fine silver and minted by AOCS.
The latin on these goes back to the old challenge coins that Tiffany (sisterwolf) designed and it is "Cogito Ergo Sum Formica" a play on the latin of "I think therefore I am" and it means "I Think Therefore I am an Ant".
Option One "Large Ant Design"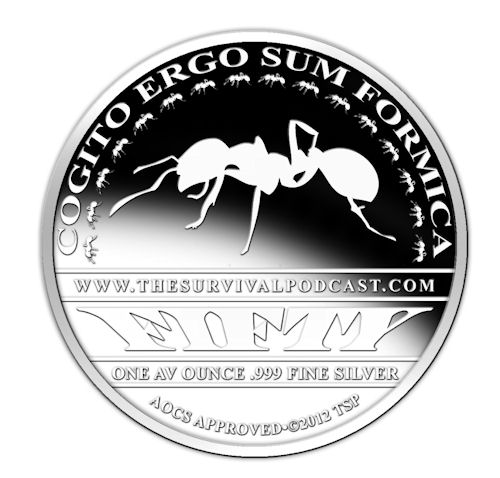 ——————————————–
Option Two "Shield with Smaller Ants"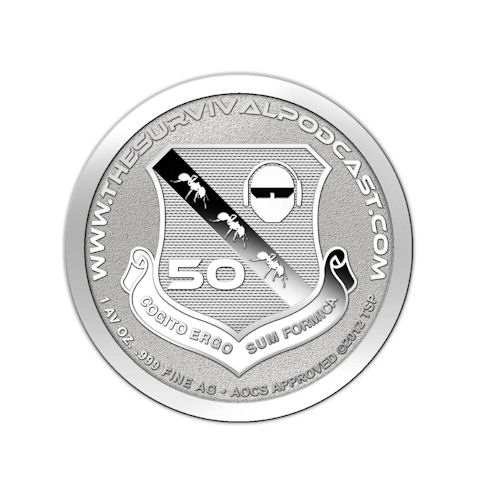 To vote for the design of your choice on the forum go here.
To vote for the design of your choice on facebook go here.
Again please only vote in one location.