Thanksgiving Pepper Harvest
Well our luck of avoiding a freeze in North Texas is running out.  Despite eating peppers every day for the last 6 months and despite working my dehydrator heavily I still have a huge surplus in the garden.  Most of it is peppers and we expect icing and 28 degrees on Thanksgiving night.  As I will be in a Turkey coma tomorrow I figured I better get all I could picked today, at least as far as the peppers go.  As the pictures show below both me and the dehydrator will be working over the weekend.
First a few shots just to show how beautiful our plants are producing this late in the year.   First up a pair of sweet peppers, one is a California Wonder the other a Big Jim Sweet.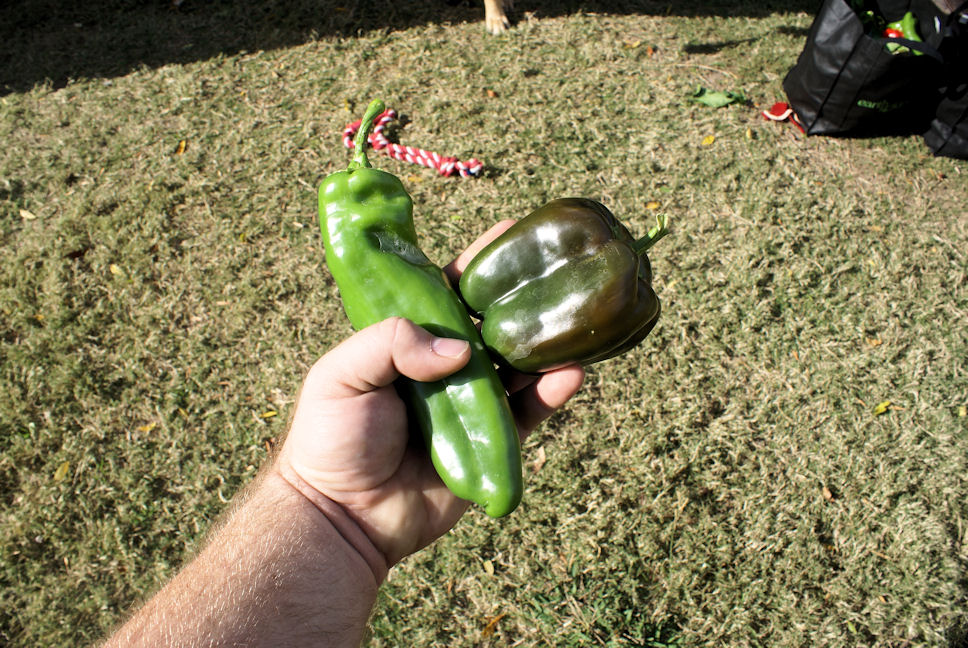 Next up some of my awesome jalapenos and a mariachi pepper.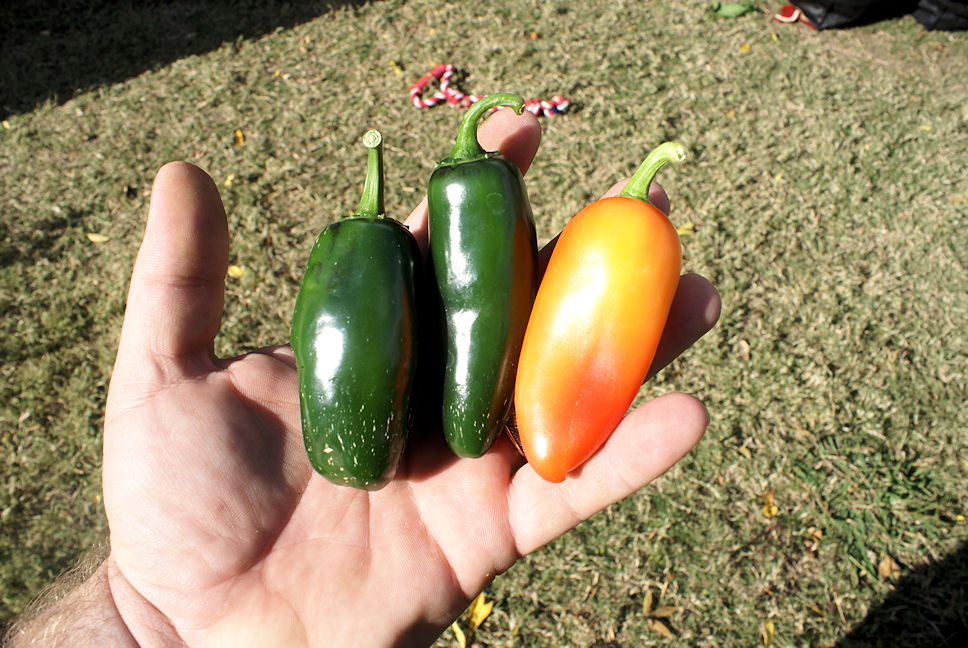 Last I had to also pick all the poblanos man these are just doing so awesome too bad the freeze is going to kill them.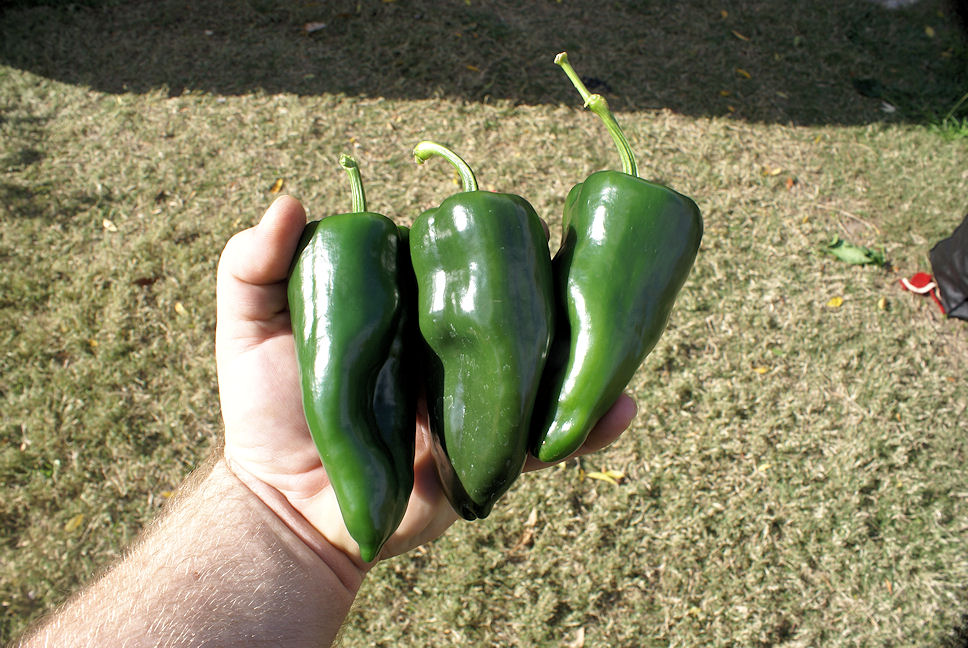 So how many were left on Nov. 24th, a ton, here first one bag is sweet peppers the other poblanos.  These are those cloth shopping bags from the grocery to give some scale, the sweet pepper one is over 20 lbs.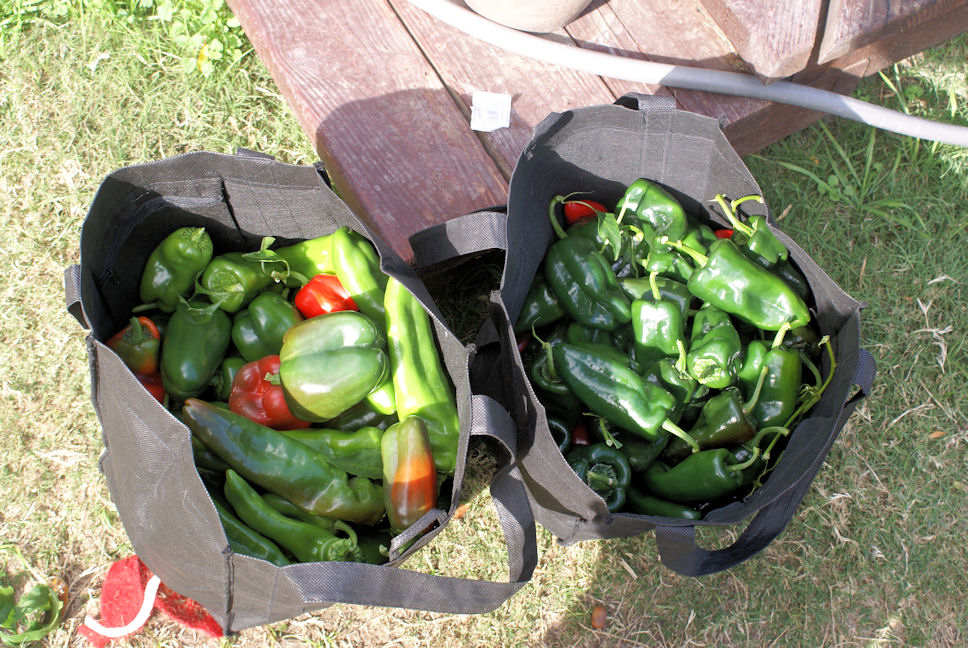 These are mariachi peppers, this is what I got from just two container grown plants.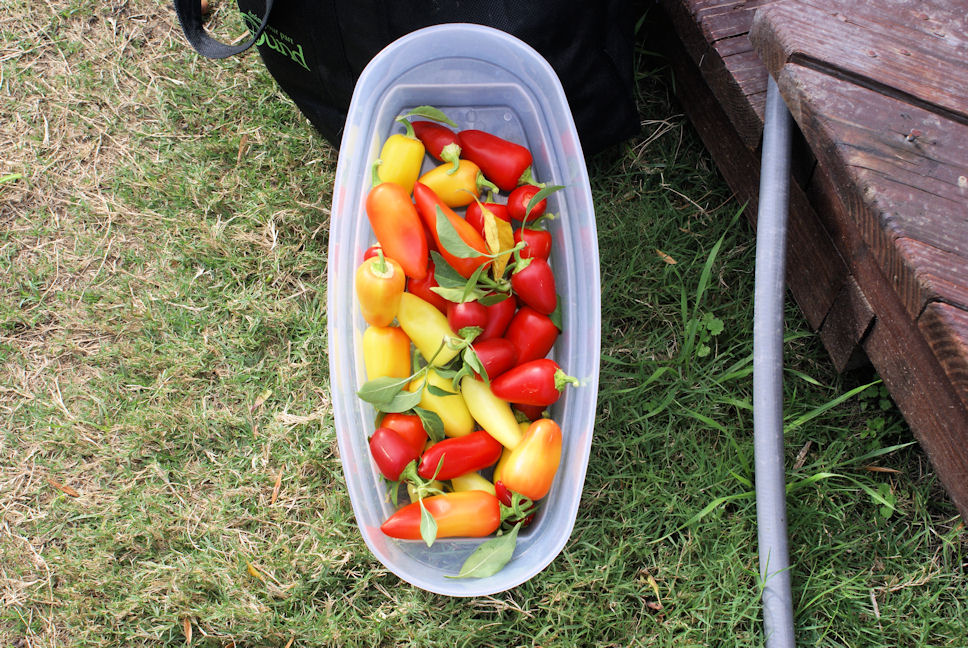 Next up jalapenos, man these have been doing great this year.  I had branches break off due to their weight.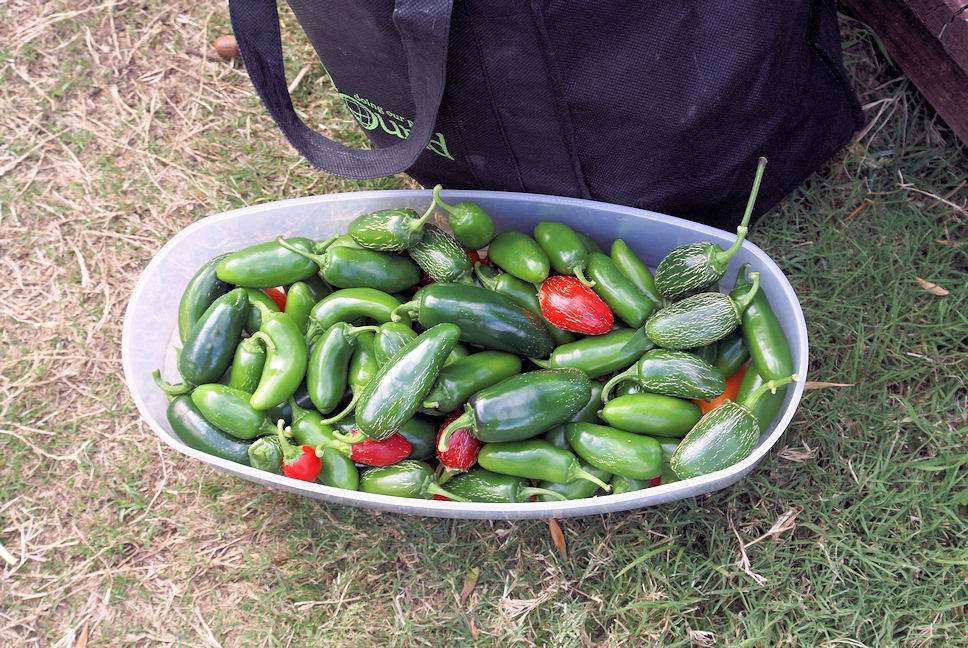 Few more pictures I took while I was at it.  First some calendula, this has been doing great in the cooler weather.  Should survive the freeze if it isn't too harsh and doesn't get too much freezing rain.  I love these guys, flowers, food and medicine all in one.  These are also called "pot marigolds".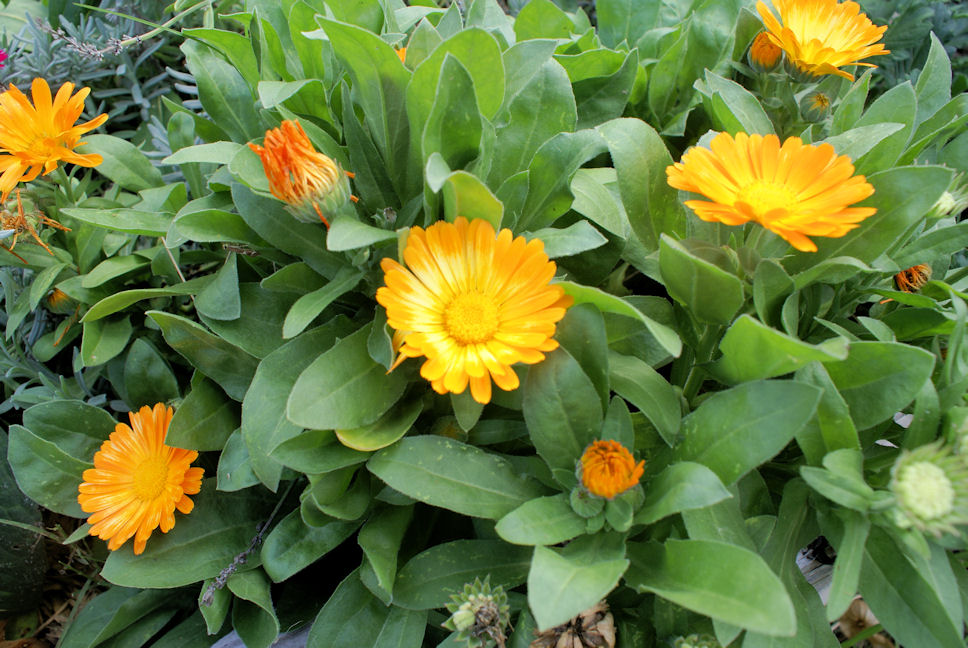 The echinacea  is still holding on but the freeze will put it to sleep until spring.  Hope the new home owners appreciate me establishing it.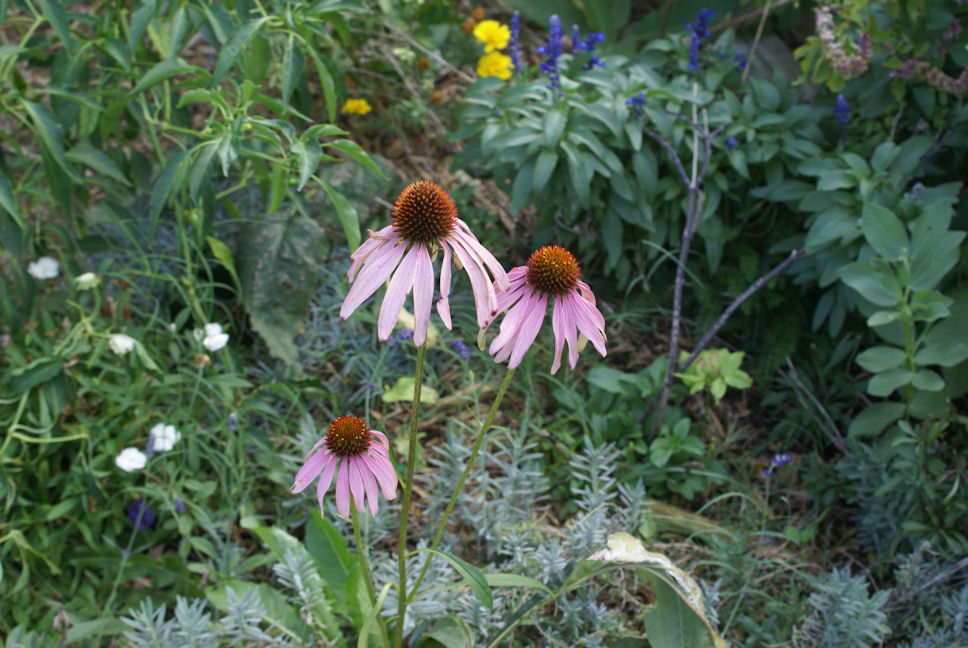 Did you know that when tarragon flowered that this was the result?  Pretty cool huh?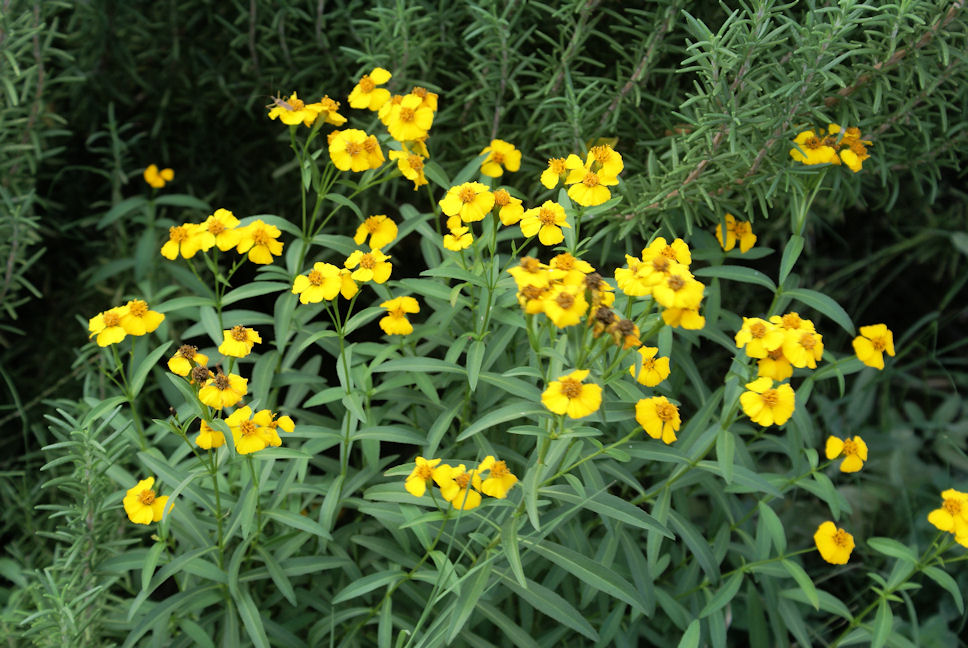 The New Zealand Spinach has been going absolutely mental.  I should get quite a bit of seed but no way to eat it all before Thursday night!  It doesn't dehydrate well so that's that, the huge ruby chard behind it though will do well right though a moderate freeze.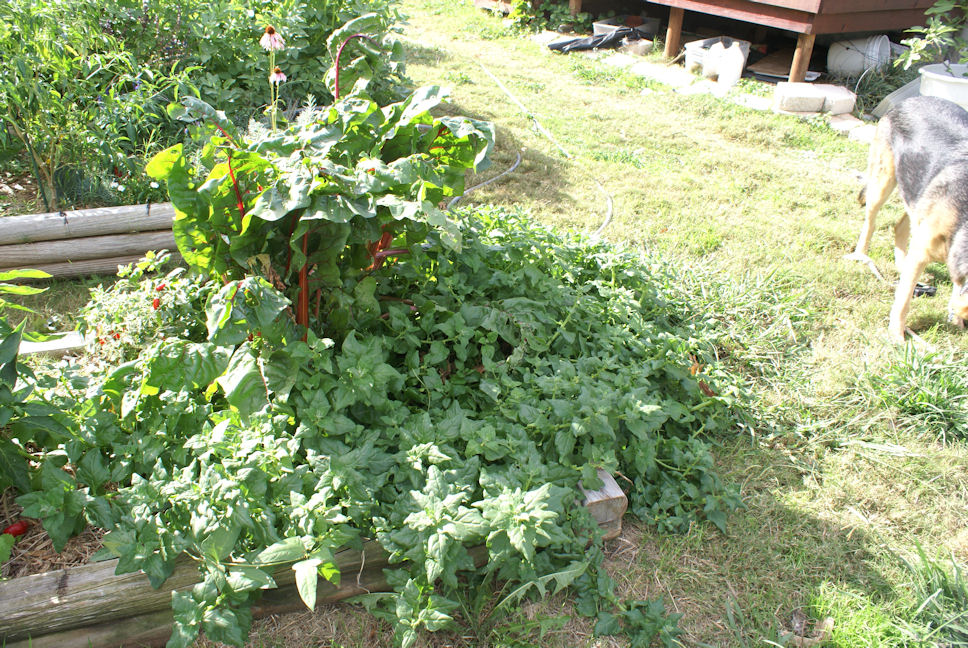 Last up the winter fava beans are well established and should handle a north Texas winter with no problems.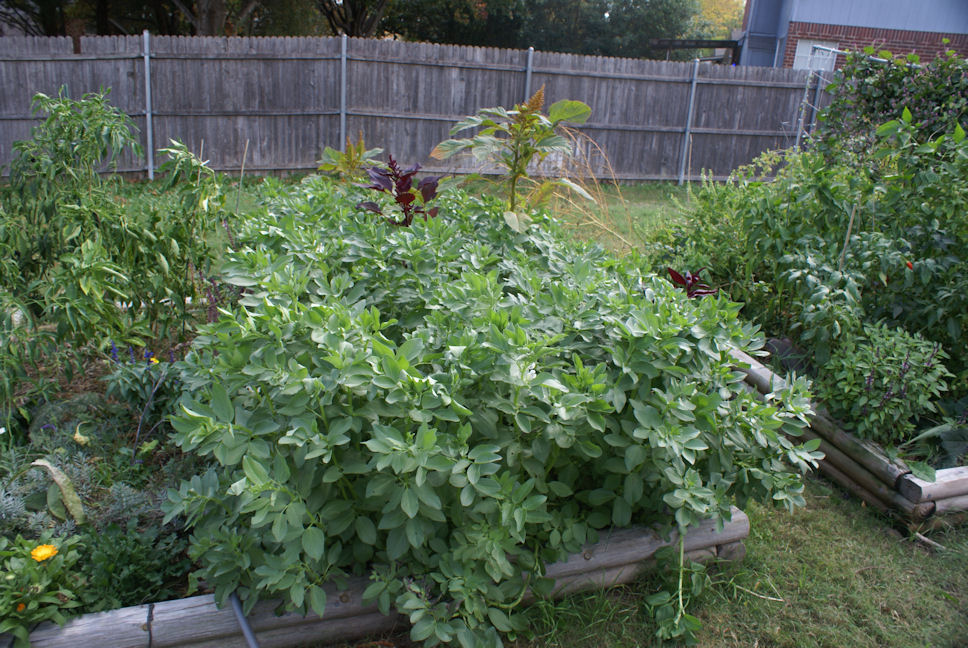 It is always a bit sad when you loose all your warm weather veggies to the first freeze of the year but I have tons of winter lettuce, spinach, cress, kale etc just waiting for a open spot.   So there will be plenty of salads all the way up till we move some time about Feb. 1st.  I really do hope the new owners of this place realize how incredible the soil we have built is.  Next year we will be working with 5 acres, I can't imagine what that harvest will be like.
Anyway it seems kind of fitting that our final big harvest comes right around Thanksgiving this year.  We have a lot to be thankful for.  The thing I have been most thankful for though this year is all of you who have listened to, shared and supported The Podcast.  May your holiday be bountiful and may you have much to offer thanks for.
Oh and hey if you decide to do some holiday shopping check out some of the cool survival stuff on Amazon. Have a great Thanksgiving folks!  I will be mostly unavailable until Monday morning,
~ Jack Spirko