Off to the Arkansas Homestead and Some Updates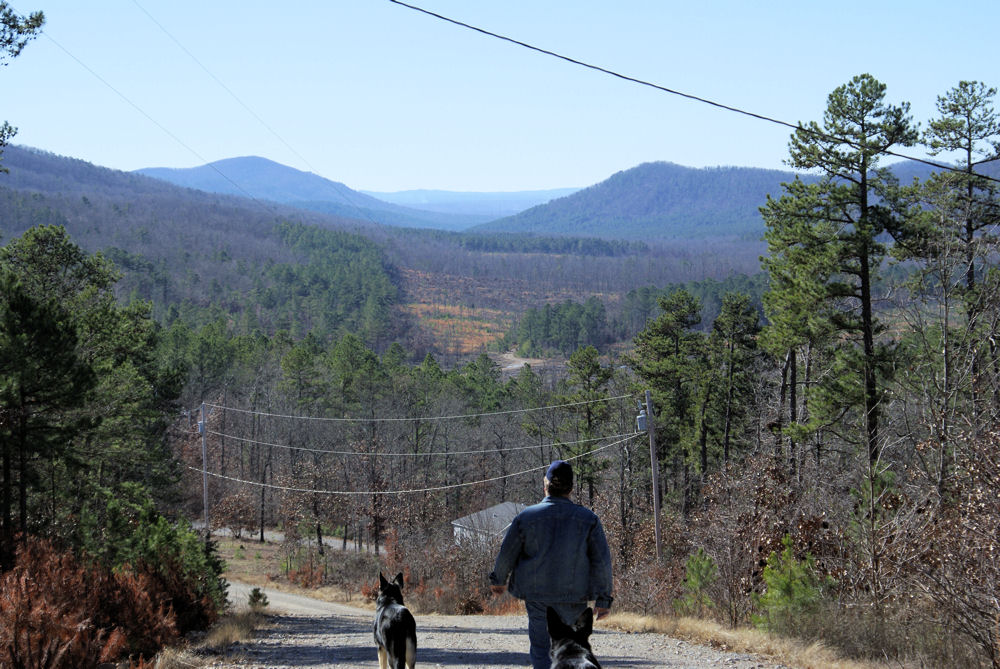 Just over two years ago my wife took the picture on the left corner of this post.  I included it and a few more on a forum thread you can view here.   The caption I wrote for that picture was "A man takes one last look at his homestead and thinks to himself, someday I am coming back and I won't be leaving".   Well after this trip I will still have to leave but only for a short while.
As listeners know Dorothy has had her freedom day on the 12th of January (quit her job) and we are in process of moving to our Arkansas home permanently.   For the rest of this week we will be there laying flooring, getting some carpeting quotes and just in general fixing up all sorts of odds and ends in prep for the move.
My response to tech support will be only during mornings and evenings this week.  I do have wireless access but batching email to twice a day will help me get the most out of this trip.  Just know that your inquiry will be responded to, just that your response may take up to 12 hours to come.
There will be shows today (already published) and Wednesday and Thursday.  There will be no Friday show, I have doubled up for the past few days to make sure I left shows behind for you guys but with the laryngitis I have been suffering with I just couldn't manage one more on the twice a day schedule.
On today's show Chef Keith mentions a document with all the recipes he discusses on it.  He will be getting it to me soon and I will get it up for your guys as soon as I can.
It was 2 years and 6 months ago the first time I got into my VW Jetta and podcasted episode one from the road.  This week's trip is part of the final chapter in realizing a dream that the show accelerated by quite a few years.   When I started TSP I had no concept it would ever become a business at all, let alone my life's work.  To all of you who have supported my efforts I am eternally grateful.
Two years ago I made myself a promise when I said, "someday I am coming back and I won't be leaving", thank you all so much for your help in keeping that promise to myself and my family.
I will be back with new shows on Monday, we will do a listener call show for Monday to get caught up on the call back log I currently have.  I hope you enjoy this weeks line up, we have the show today with Chef Keith on cooking with preps, tomorrow is the third in the four part series on herbal actions and Thursday will be a show on planning and building homesteads in suburban environments.