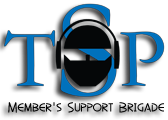 At out booth at the Denver Self Reliance Expo we are handing out certificates that will let folks get the first year of MSB for only 35 dollars (30% off).  Our plan was to run this promotion just to get some new supporting members from the Expo.  Well we just checked into our hotel in Denver and Dorothy and I were talking on the plane ride up and decided that if we didn't extend this sale to the regular listeners it just wouldn't be fair.
So from now until we return from Colorado (Thursday the 22nd) it is an MSB sale for one and all.  To claim the discount use the code
DENEXPO11
You can use this discount code to pay online (new members only) or to pay by mail with a check, money order, cash or silver.  (existing members can use this option as well).  Those paying by silver get 30% more time (16 instead of 12 months per ounce of silver).
To use the code online just write in the code on checkout again it is DENEXPO11.  If you pay with the printable form by mail just write the code on the form and make sure you mail it on or before the 22nd.
Lastly and this is VERY important.  If you are a current member paying by PayPal and choose to use the code to pay and extend your existing subscription by mailing in the form you need to make sure you write a note on the back of the form.
In that note tell us your paypal email address and ask us to cancel your auto renewal so you do not get double billed.  This is the only way I can make the offer available to existing members at this time.  Trust me I would be happy to let you extend with PayPal but that isn't how PayPal itself works.
You Can Sign Up for the MSB Here
Also as a reminder there will be no episodes of TSP on Monday, Tuesday and Wednesday next week.  Dorothy and I will be in Estes Park taking the opportunity while we are up here for some real alone time in the mountains.  TSP will return on Thursday and we expect to be bringing you a slew of awesome interviews from the new contacts we will make at the expo.
Again for those coming to the Denver Self Reliance Expo we could use a little help in the booth, (our Booth is 416) if you are interested in that either day just stop by, we plan on giving free T-Shirts to booth volunteers.   Even if you don't want to help in the booth please do stop by, the primary reason I am doing these two expos is simply to make myself available to meet some of your guys in person.
Lots of you have been asking for events in other areas.  Well right now I have plans to visit Montana in the Spring (details to come), the Self Reliance Expo may be in Dallas next year if so I will be there.  Additionally Dorothy and I have been talking about doing two TSP Exclusive events in 2012, one near our place in Arkansas and perhaps one in the North East.
As always if you are in the Hot Springs/Garland County area, get in touch with me, I have had quite a few TSPers up to the homestead and always welcome folks with some advanced notice.