MSB Sale While I am in Salt Lake City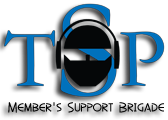 At out booth at the Salt Lake City Self Reliance Expo we are handing out certificates that will let folks get the first year of MSB for only 35 dollars (30% off).
When we did this in Denver I opened up this sale to all listeners.  This time I am doing even one better for you guys.  While the booth certificates are for 15 dollars off the discount for listeners here is actually 20 dollars.
The discount code for this sale is "SALTLAKE"
You can use this discount code to pay online (new members only) or to pay by mail with a check, money order, cash or silver.  (existing members can use this option as well).  Those paying by silver get 30% more time (16 instead of 12 months per ounce of silver).
To use the code online just write in the code on checkout again it is "SALTLAKE".  If you pay with the printable form by mail just write the code on the form and make sure you mail it on or before the 10th.
Lastly and this is VERY important.  If you are a current member paying by PayPal and choose to use the code to pay and extend your existing subscription by mailing in the form you need to make sure you write a note on the back of the form.
In that note tell us your paypal email address and ask us to cancel your auto renewal so you do not get double billed.  This is the only way I can make the offer available to existing members at this time.  Trust me I would be happy to let you extend with PayPal but that isn't how PayPal itself works.
You Can Sign Up for the MSB Here
Again for those coming to the Salt Lake City, Self Reliance Expo we could use a little help in the booth, (our Booth is 411) if you are interested in that either day just stop by, we plan on giving free T-Shirts to booth volunteers.   Even if you don't want to help in the booth please do stop by, the primary reason I am doing these two expos is simply to make myself available to meet some of your guys in person.