Cool New TSP Dog Tag Bottle Openers and Lanyards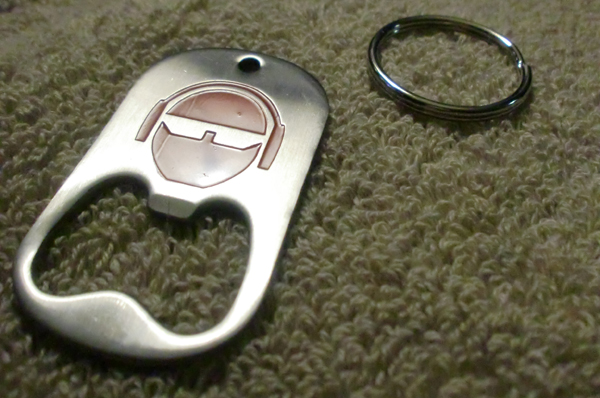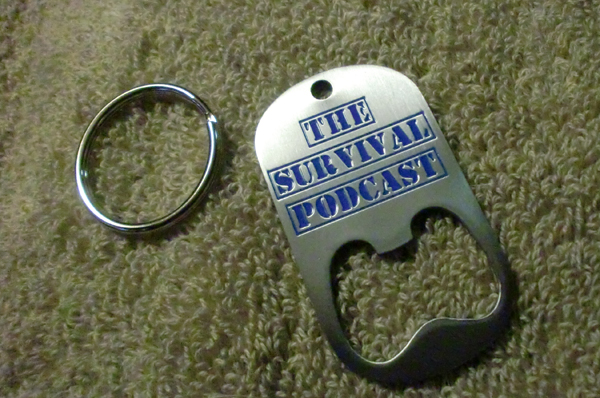 We have been looking to bring in some reasonably priced and highly functional items into the TSP Gear Shop and these are two great examples.  First check out our new dog tag style bottle openers that make a great addition to any key ring.
These are stainless steel (NOT aluminum, like most dog tag bottle openers) middle slot dog tag bottle openers. They come with a nickle-plated stainless steel keyring to attach them to your keys, or you can hang them from your own ball-chain necklace.
They have The Survival Podcast on one side and an awesome version on "Val" the survival podcast logo on the other.  These are only $4.95 each and are in stock and ready to ship right away.  You can find them in the gear shop here.
Even Better with a Lanyard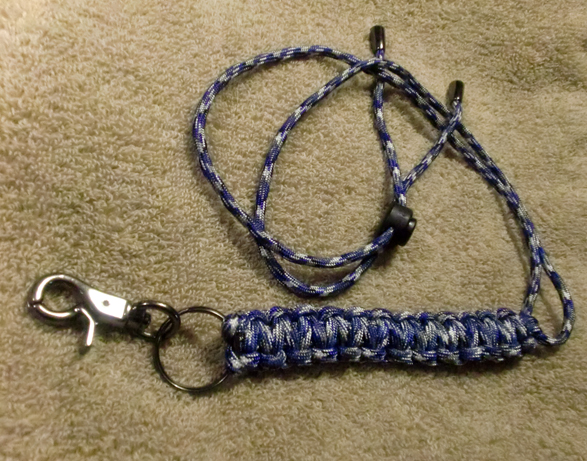 We have also added some really awesome and well made lanyards to the gear shops as well.   These are 29″ in TSP blue-white-black paracord and are just the thing for holding badges, sturdy usb drives, dog tag bottle openers, mini survival kits, neck knives, or anything else you want fixed around your neck where you'll have easy access to it just when you need it.
These lanyards are made by a TSP Forum member and are some of nicest quality that we have ever seen.  These come with a heavy metal clip, metal caps at the end of the paracord, a matching metal keyring attached to the clip, and a heavy plastic sliding adjuster to make your lanyard as long or as short as you want. They are only $14.95 a piece and are available in the gear shop here.
Get Both and Save Two Bucks
We figure a lot of you guys will want both a lanyard and a dog tag opener so we set up a special deal for you, order both and you will automatically get 2 dollars off your order and MSB Members don't forget to use your discount code for an additional 10% off the entire order.