Censor Proof Crowdfunding on the Lightning Network – Epi-3141
Podcast: Play in new window | Download (Duration: 1:33:53 — 21.5MB)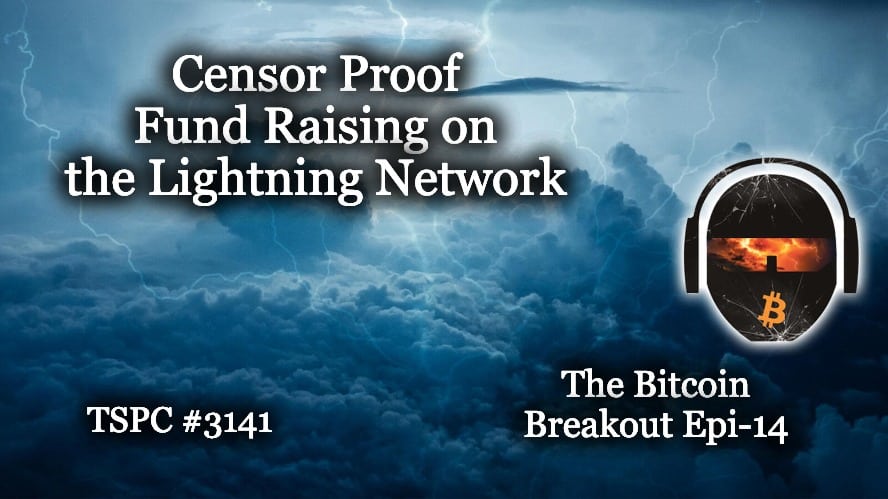 Mick Morucci is the co-founder of Geyser, a reward-based crowdfunding platform built on Bitcoin's Lightning network. He built Geyser to help creatives, developers, educators launch their initiatives through the support of their community.
By building on Bitcoin's lightning network Geyser enables what Mick calls "borderless crowdfunding": crowdfunding that can happen regardless of geographical barriers, is fully interoperable with other platforms on the lightning network without any platform barriers and without censorship.
Mick has a background in Anthropology and Economics and has been studying and working in the Bitcoin ecosystem for over 6 years. He's here to talk about Geyser, the Lightning Network, Bitcoin, money and more.  In other words today we are talking about taking the quiet insurrection up a notch.  Changing the world in a peaceful but unstoppable way, though 100% voluntary cooperation.
Resources for today's show…
Mick's Links
Sponsor of the Day
Video Version of this Podcast Episode
Remember to comment, chime in and tell us your thoughts, this podcast is one man's opinion, not a lecture or sermon.
Want Every Episode of TSP Ever Produced?
Remember in addition to discounts to over 40 vendors who supply stuff you are likely buying anyway, tons of free ebooks and video content, MSB Members also get every edition of The Survival Podcast ever produced in convenient zip files in blocks of 24. More info on the MSB can be found here.