A Bitcoin Discussion with Jack – Epi-3240
Podcast: Play in new window | Download (Duration: 1:35:33 — 27.3MB)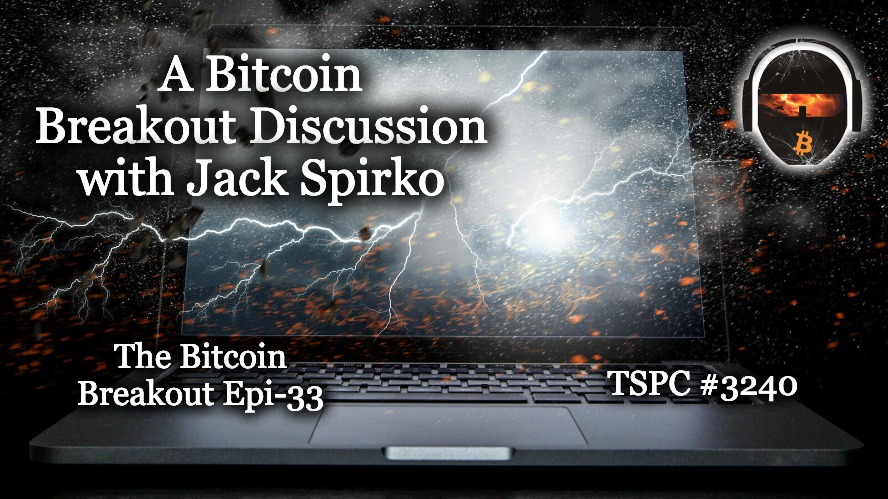 Today I am solo and am simply going to cover a variety of Bitcoin topics including some current events, looking at the future of bitcoin and how we really still are at the very beginning of the opportunity and story that is bitcoin.
Join Me Today to Discuss…
Remember the cycle is constant and we are still about 13 months from the next halving
Why DCA is the way with Bitcoin for 99% of people
Why the next Altcoin, etc. doesn't matter if you are focused on the right time preference
What is going on with Prime Trust in Texas and why I don't care about it even though I live here
Why the "real estate is a shit coin" narrative is stupid and makes Bitcoiners look stupid
Why claiming that since 3 large pools have more than 50% of hash power makes people look stupid
Why bitcoin leads so often to other topics like gardening, permaculture, diet, medicine, alternative energy, etc.
Why preppers should be the first vs. the last group (as they mostly are) to embrace bitcoin
Why bitcoin is the largest freedom movement the world has ever seen
So what is the "next Bitcoin", Lightning is, here is what I mean by that
Why running tech on Bitcoin like say NFTs is fine even if it fails miserably
Resources for today's show
Sponsor of the Day…
Video Version of this Podcast Episode
Remember to comment, chime in and tell us your thoughts, this podcast is one man's opinion, not a lecture or sermon.
Want Every Episode of TSP Ever Produced?
Remember in addition to discounts to over 40 vendors who supply stuff you are likely buying anyway, tons of free ebooks and video content, MSB Members also get every edition of The Survival Podcast ever produced in convenient zip files in blocks of 24. More info on the MSB can be found here.